Today is Cyber Monday, officially kicking off Cyberweek 2022, and we have two great Cyber Deals on offer at Glue Group. One is a heavily discounted eSingR subscription for digital signatures, and the other is a free basic training course from basis06 in Visual Analytics (Tableau).
eSignR – digital signatures at half price*
Sign now with Glue's on-premise singatur solution for one year unlimited at half price. Use this promo code: CYBERSIGN22

-> Profit now l More information about eSignR: www.esignr.ch


Free Basic Training – Visual Analytics Software (Tableau)*
Under the motto "quick but effective" we will introduce you to the most important basics of
Tableau
and show you how you can also use the world's leading visual analytics software for you and your company.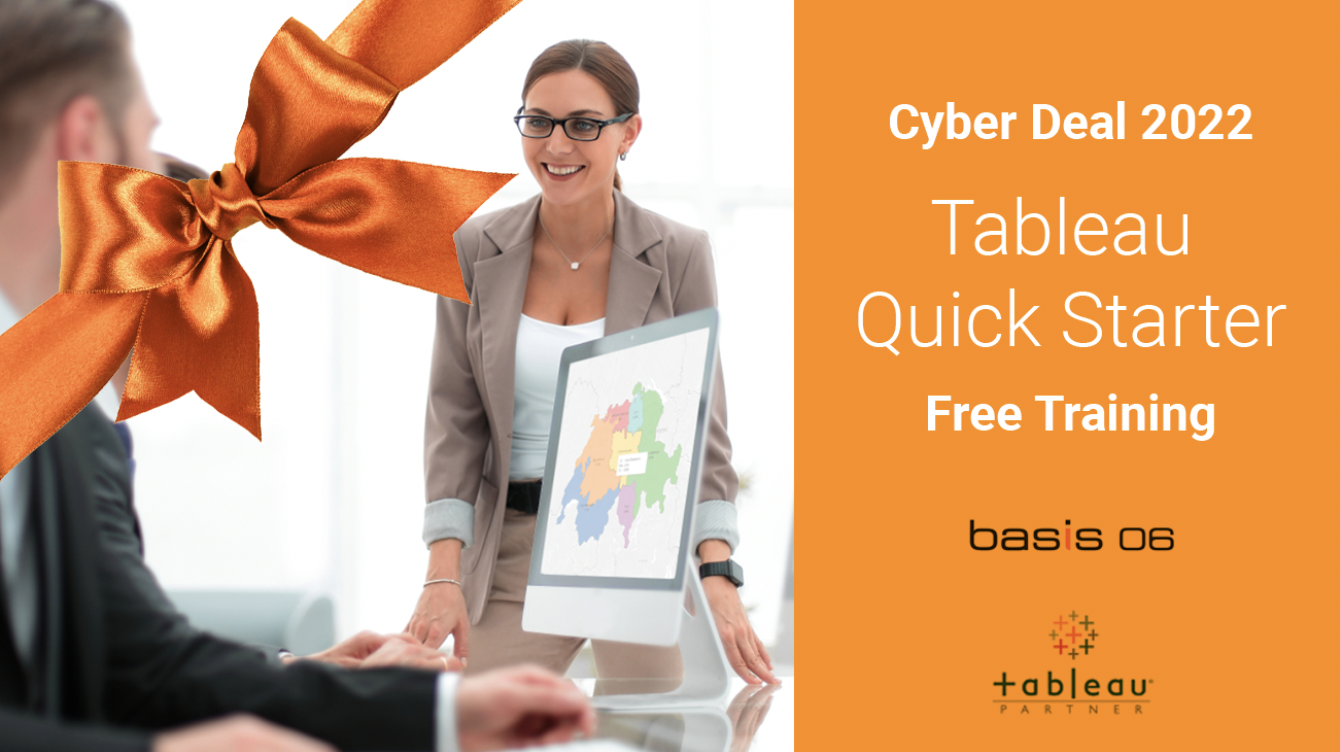 Dates: January 19, February 2 or 3, 2023
Time: 1 p.m. to 5 p.m. (followed by an aperitif)
Location: On site in Bern (online on request)
Training leader: Simon Leuenberger, BI Solution Engineer
Prerequisites: Basic IT knowledge
Bring along: Notebook with pre-installed Tableau test version
Certificate of attendance: Issued by basis06 AG
Registration and more info:
Tableau Quick Starter


* These offers are available up to and including December 4, 2022.