Apprenticeship
Since 2006, Glue has been training EFZ computer scientists in the field of application development and preparing future computer scientists for a successful final apprenticeship examination.
We support our apprentices according to their abilities and give them the space they need to develop their own ideas. Our apprentices support their team colleagues in the realisation of software solutions from day one. This hands-on approach is not only exciting and motivating, but also the optimal preparation for the final apprenticeship exam. Our goal is to ensure that our apprentices benefit optimally from the training and are perfectly prepared for a successful ICT career.
Are you interested in our apprenticeship programme "Computer scientist in application development"? Find out more about training, departments, further training opportunities and more: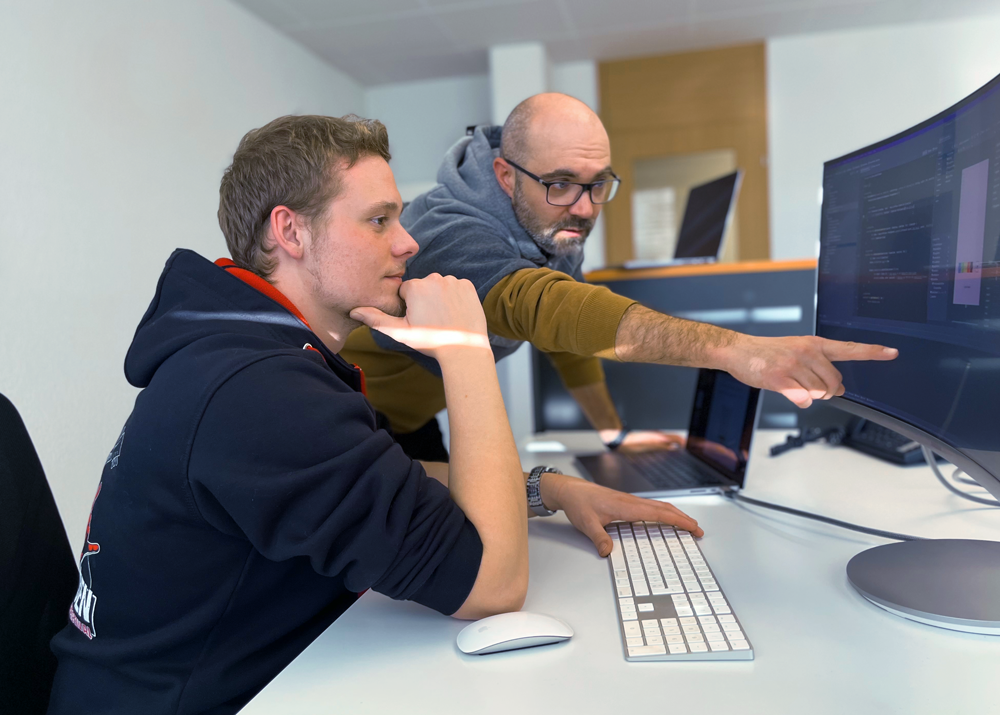 APPRENTICESHIP COMPUTER SCIENTIST IN APPLICATION DEVELOPMENT

1st apprenticeship year – basic apprenticeship year at the Vocational Training Centre (BBC)
You will spend the first year at the vocational training centre (BBC), where you will acquire the basic theoretical and practical knowledge. During this first phase, you will be trained and supervised by experienced experts. There you will learn the things you need for practice and make it easier for you to start at the vocational school gibb.
2nd to 4th year of apprenticeship – practical work in projects
After the basic apprenticeship year at the BBC, you move to our company. Since you have already acquired your first skills in the BBC, you will be assigned to a team that you can support with work in current projects.
All apprentices go through a rotation plan, which leads through several departments. During the 3 years of practical training, you will have the opportunity to gain a variety of experiences and work on different projects. Depending on your interests and abilities, the rotation plan will be adapted to your individual needs.
OUR DEPARTMENTS

Public transport & mobile applications
The team realises innovative IT products for public transport operators. Many Swiss public transport companies, such as Bernmobil, RBS,  Arcobaleno or Postauto, are long-standing customers of Glue.

Operations and technology
The team not only provides the working environment we need to fulfil our tasks, but is also responsible for ensuring that our customers can use the software we make available to them.
Software Engineering
This team mainly develops software for the eGovernment sector, i.e. software that the public administration needs to offer electronic services to citizens. In addition to eGovernment solutions, we also develop our own products such as Link2Skill, LocPos and the signature software eSignR.
Business Intelligence und Analytics
Our sister company basis06 AG, is perfectly versed in the topics of Business Intelligence and Analytics. Here, apprentices are mainly used for the preparation of data that is further used by customers.

HOW TO CONTINUE AFTER THE APPRENTICESHIP
We enable our apprentices to complete their training with a vocational baccalaureate, because this opens doors to further training, such as studying at a university of applied sciences. We are aware that apprentices have different interests, abilities and needs. Even without a vocational baccalaureate, there are always many exciting opportunities for further education at higher technical colleges after the apprenticeship.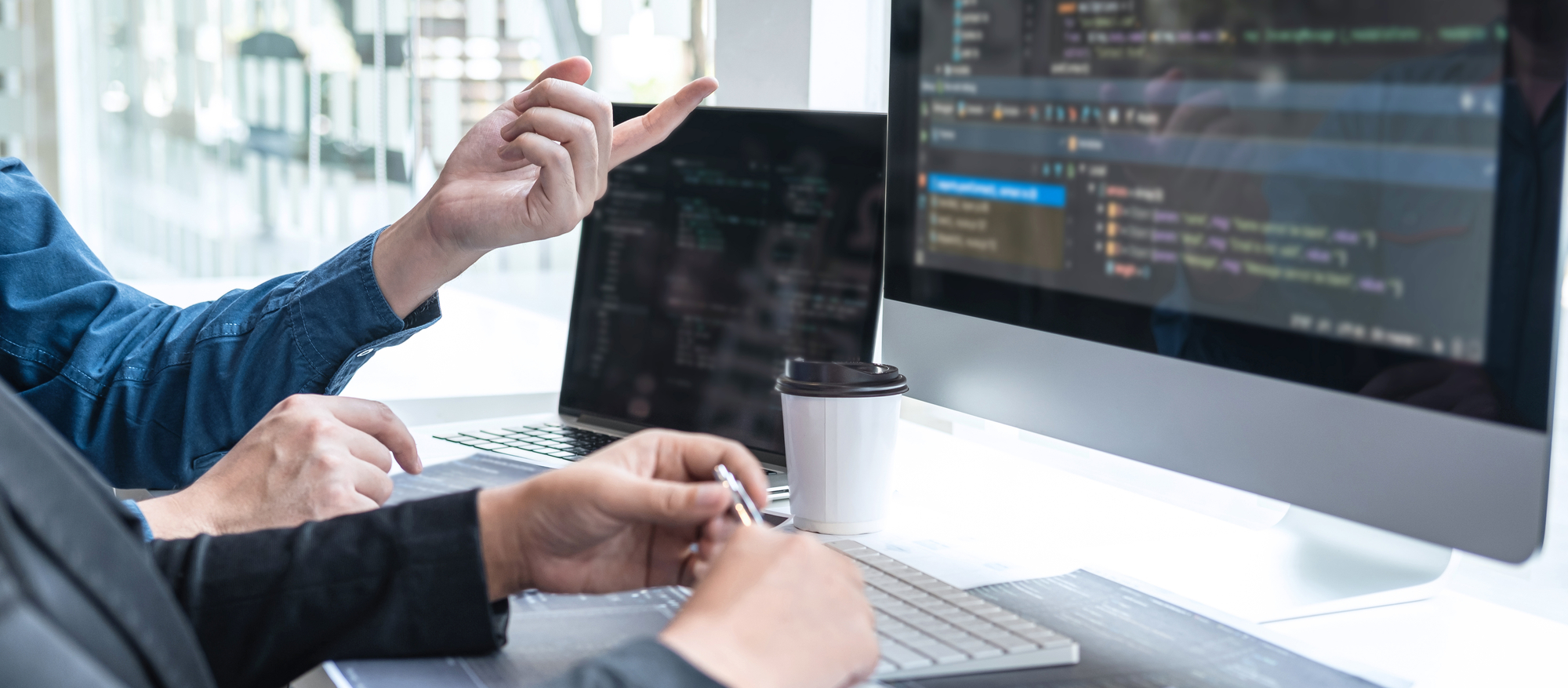 OTHER LINKS THAT MIGHT INTEREST YOU