Glue Group
Glue Software Engineering AG is part of the Glue Group, which was founded as Glue Holding AG as part of a succession plan in 2010 and is wholly owned by the management.
In addition to Glue Software Engineering AG, the Glue Group also includes fence IT AG, Glue Data GmbH and basis06 AG.

The companies of the Glue Group work exclusively with proven specialists. They act quickly and effectively in small, individually assembled teams. Thanks to the exchange of expertise within the teams and the continuous further training of our staff, Glue brings well-founded knowledge and clear communication skills to the table.
The Glue Group and its associated companies are well-networked with universities of applied sciences and partners within the industry.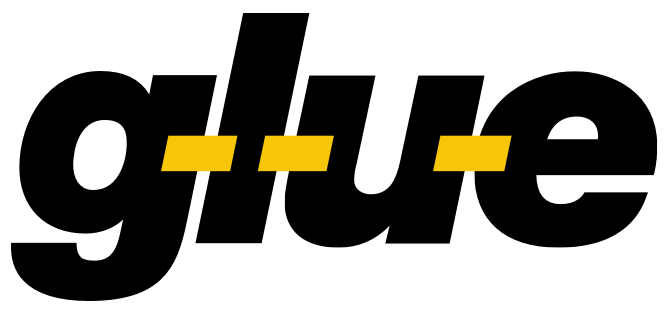 Glue Software Engineering AG was founded in 1993 in Bern and today employs around 35 people. We have been training computer scientists since 2006 and currently have two apprentices.
Glue Software Engineering implements software projects with its own resources exclusively in Switzerland for private companies and governmental and local authorities in the areas of e-government, e-publishing, telecommunications and public transport.
The Software Engineering & Technology division offers consulting and software development services in the areas of object-oriented systems, UML, agile methodologies, requirements engineering, software architectures, distributed systems, web-based applications, Unix / Linux Systems Engineering, Java EE, XML and Web Services, Open Source, Sedex. Its activities focus on projects and services in the field of e-government.
The Mobile Applications division develops mobile apps for the iOS, Android, and mobile Web platforms - typically as part of a client-server architecture. In addition to solutions in the areas of eGovernment, ePublishing and mobile marketing, our focus is on providing a comprehensive portfolio of solutions and services for public transport.
Glue Data GmbH
Glue Data operates various standard SMS services and develops SMS integrations for various customers from industry and the service sector. For this purpose, corresponding contracts have been in place for many years with the three major mobile network operators Swisscom, Sunrise and Orange. Glue Data also provides Internet- and landline-based telephone directory services in addition to the operation of a landline SMS center.

fence IT AG, a subsidiary of Glue Holding AG, operates sophisticated e-government software applications, public transport solutions and other ICT systems redundantly and locally distributed in Swiss data centers in a qualified environment. Its operating process has achieved ISO 27001 certification in terms of information security since 2011. Visit the website of fence IT

basis06 AG joined the Glue Group since October 2015. It realizes projects and offers services in the areas of business analytics and data mining. Business solutions based on knowledge management and advisory systems round off basis06's offering. Visit the website of basis06