After the great success of our new after-work event format "MINT'talks," we are pleased to announce a special year-end MINT event. Together with the TTN Group Bern, we invite you to an Open Network Lab with Oleg Lavrovsky. Learn how to integrate a LoRaWAN sensor into your daily life and put your knowledge into practice by assembling your own sensor.
The Things Network (TTN):
This is an open network based on LoRa wireless technology for transmitting sensor data. LoRaWAN is known for its long-range capabilities of up to several kilometers, good building penetration, low power consumption, and license-free usage.
Open Network Lab:
The Open Network Lab provides an opportunity for IoT enthusiasts who want to build, program, and operate their own LoRaWAN sensor connected via TTN, and visualize its sensor data on a dashboard. With expert guidance and support, participants will be able to create such a sensor. The fully functional sensor can be used at home or in the office and could also make a great idea for a Christmas gift.
Further details
Logistics
- Date: Monday, December 4, 2023
- Time: 17:00 to 20.00 and followed by pizza, drinks, exchange and exploration
- Language: German and English
- Location: Glue Software Engineering AG, Schwarztorstrasse 31, 3007 Bern, 2nd floor
- Target audience: Technical enthusiasts with programming skills
- Material fee: CHF 30.- per person (cash or via Twint)
- Registration: Until Thursday, November 30, 2023
Requirements:
Please bring your own Wi-Fi-enabled notebook (Windows, Mac, or Linux) with a USB Type A port. Install the necessary base software as much as possible in advance.
We look forward to an inspiring evening where you can ignite your passion for IoT. Join us and experience the fascination of the STEM world! If you have any questions, please feel free to contact us at event@glue.ch.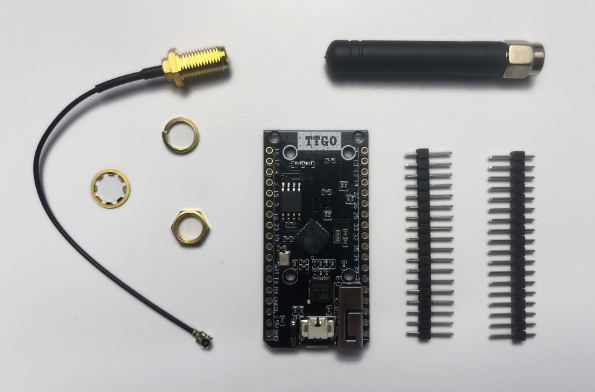 Speaker & Coach:
Oleg Lavrovsky is an independent software developer, organiser and consultant specialising in data analysis and IoT. He is a board member of Opendata.ch and Proxeus.org and leads The Things Network Community in Bern. His passion for technology is evident in the organisation of the
MakeZürich
Hackathon and many others.
Registration for the MINT'special "Open Networks Lab at Glue"
The number of seats is limited and will be allocated on a "first come, first served" basis.
MINT'talks:
Learn more about the event series here
(*MINT: Short for Mathematics, Informatics, Natural Sciences, and Technology)
Don't miss out on Glue events:
Sign up for the Glue Newsletter here